Coogar Sales & Service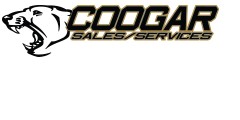 Coogar Sales & Service
2-70 Sandford Fleming Drive
Collingwood, ON L9Y 4V7
Phone:
View Phone Number
Fax:
View Fax Number
Website:
coogarsales.com/home/

Forward to a Friend
Company Description:
COOGAR SALES & SERVICES opened in 2002 to provide customers with the best solutions in the rock and concrete breaking markets. We are the exclusive distributors of Nxburst™ Rock Breaking Cartridges and Accessories in North America (Canada, the United States, and Mexico). We also serve Central American and the Caribbean. We now proudly serve many repeat customers. Our customers look to us for great quality products, incredible service and the best pricing in the marketplace. We deliver on these expectations every time.
Nxburst and The Fragmentor
The better way to break rock and concrete. Our cartridges break rock and concrete with 100% controllable fly rock, low vibration and reduced dust and noise. These cartridges only require localized clearance of equipment and personnel

QuikDraw™
The patented underground hang-up relief system from RockTek will increase your productivity and profitability by safely and quickly clearing hazardous hang-ups, loose slabs and other unstable rock masses.
The MacLean MDA Excavator Rock Drill
A valuable addition to your fleet. From quarrying operations, to secondary breaking, to construction drilling, the MDA Excavator Rock Drill can do it all. Mounted on a Mini-Excavator or Tractor Loader Backhoe, the MDA drill is a value-based unit.
BlasterOne
BlasterOne EOD Equipment designs and manufactures innovative and affordable high-energy blasting machines, and other devices for explosive-related operations.
EIT Corp
Products include solid-state electronic capacitor discharge blasting machines, non-electric initiators, ohmmeters and silver chloride dry cell batteries.
Products/Services:

Blasting Accessories
Blasting Machines - Sequential Systems
Circuit Tester
Hole Plugs
Initiators / Shock Tube
Non-explosive Demolition
Rock / Concrete Fragmentation
Wire
Tool Bags / Cases / Pouches
Drifter Drills
Drilling Attachments
Drilling Rigs
Rock Drills
Gas Generators
Stemming / Plugs

Search coogarsales.com/home/