Laser Technology, Inc.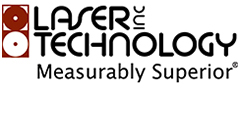 Laser Technology, Inc.
6912 South Quentin Street
Centennial, CO 80112
Phone:
View Phone Number
Fax:
View Fax Number
Website:
www.lasertech.com/ISEE
E-Mail:

Forward to a Friend
Company Description:
Rock face profiling for blast design, stockpile volume measurements for inventory control and geological mapping for asset management are all critical in making smart and timely decisions. LTI technology has a proven track record in creating a safer work environment and increasing efficiency. The array of laser-based measurement tools and software solutions makes all these tasks quicker and easier with usable results calculated and available right in the field. Our complete face profiling system takes extremely accurate measurements and calculates bench heights, minimum and optimum burdens, and much more. The volumetric laser solution makes it completely safe and efficiently to calculate stockpile volumes without the need of occupying the material. You can also integrate our lasers with GPS and map your entire facility from practically anywhere and remotely shoot in offsets to buildings, landmarks or whatever you need to verify its location. For a more simplistic electronic data collection alternative, sync LTI's TruPulse laser with your smartphone and run LaserSoft Measure app to record measurements along with a through the scope picture of each shot. Reflectorless measurement technology is the future and is being utilized by thousands of construction and mining professionals all over the world.
Product Information: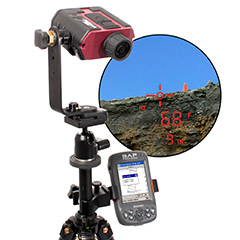 LTI's highly accurate and rugged laser measurement solution can calculate bench heights, minimum and optimum burdens, drill hole angles and offsets, hole depths and more. The TruPulse's 7-power magnified scope allows you to see the deformity of your rock wall up close so you can design a safe blast. The LED in-scope display can adjust to any lighting condition and the waterproof housing makes it a workhorse regardless of weather. Generate and print comprehensive reports right in the field.
More Info
Search www.lasertech.com/ISEE
Are you looking for more customized information on a product or service?