RTDrill by Reichdrill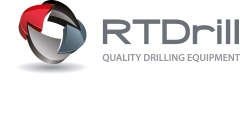 RTDrill by Reichdrill
99 Troy Hawk Run Highway
Philipsburg, PA 16866
Phone:
View Phone Number
Fax:
View Fax Number
Website:
www.rtdrill.com
E-Mail:

Forward to a Friend
Company Description:
Built in America – Performing Around the World
REICHDrill was founded in 1948 by Wendell Reich, who had developed a hydraulic top-drive rotary drill. He sold the company to Chicago Pneumatics, which ran it until 1982, then sold it to a distributor in Philipsburg, Pa., that renamed it REICHDrill. In 2017, REICHDrill was purchased by Euroforgroup, headquartered in Lyon, France.
The French group, which is located in Lyon has decided to complete its industrial division, of which Technidrill (Drilling Equipment Designer and Manufacturer) is already a part, with the purchase of TM Bohrtechnik and Reichdrill.
Armed with this industrial expertise and its business as a distributor of drill rigs machines and equipments, Euroforgroup makes RTDrill as its brand of drill rigs that benefits from manufacturing, distribution and after sales services throughout the world.
RTDrill is a complete range of DTH and Rotary drill rigs from 3" up to 12" ¾ hole diameter; Thanks to its design office RTDrill offers a multiple of configurations and options to suit customers' requirements. RTDrill drill rigs are designed to increase production for less operating costs, with systems to monitor the engine and the drilling. RTDrill offers the most productive line of Rotary - DTH range of drills in the Mining, Quarry and Water well industries.
The experienced technician team is trained in the latest industry practices and techniques and utilize state-of-the-art tools and equipment used by field service staff. The support team is also available for specific on-site training at remote locations throughout the world.
Please visit our website at www.rtdrill.com to learn more about our complete product line or call us today at 814-342-5500 to talk with our personable sales staff.
Products/Services:

Drifter Drills
Drilling Attachments
Drilling Rigs
Hydraulic Drills
Pneumatic Drills
Rock Drills
Rotary Drills
Track Drills
Drill Service

Are you looking for more customized information on a product or service?