Mag Guard Monitoring Ltd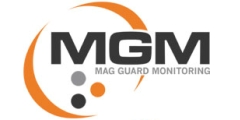 Mag Guard Monitoring Ltd
PO Box 160, STN Postal Box CTR
Red Deer, AB T4N 5E8
Phone:
View Phone Number
Toll-Free:
View Toll-Free Number
Website:
www.magguardmonitoring.com
E-Mail:

Forward to a Friend
Company Description:
Mag Guard Monitoring (MGM) specializes in providing security solutions for the storage of energetic materials including explosive magazines and nuclear storage compartments.
By integrating innovative new GPS (Global Positioning Satellite), Satellite Communications technology, secure socket layer (SSL) internet connections, and computer generated text and automated voice messaging - MGM provides its customers with an unparalleled 24/7 monitoring service. The MGM system on your magazine will check in twice a day providing you with its regular status reports so you do not have to attend the magazine daily to check its integrity, and it will provide immediate notification in the event of any unauthorized entry, or movement of the magazine.
To see how a portion of our innovative new system works please visit the "Security Solutions" page for a simple diagrammatical process overview.
Mission Statement
Our mission is to provide reliable, cost effective, user-friendly hardware and software solutions facilitating monitoring of fixed and mobile high value and/or high-risk assets. Our expanded services include security, access control, magazine tracking, remote site monitoring, and secured data reporting in real time from almost anywhere on the planet.
Generation 3 (G3) Hardware Unit
The MGM G3 hardware unit is attached to the facility and can monitor a number of sensors. This innovative device transmits data via L-band communications satellite to a Satellite Network Operations Centre, which in turn relays it over secure channels to MGM's facilities for processing. Notifications are sent from the servers via SMS, Email, or automated voice to designated persons.
The unit has the capability of receiving multiple digital or analog sensor signals. For example, the unit could monitor not only the door, but also a motion or infrared detector. The unit is battery operated which has been upgraded to provide up to five years of battery life under normal conditions. No power lines or phone lines are needed to operate the unit.
G3 Key Fob
The G3 Key Fob allows authorized personnel access to your facility. Its small size is ideal for storing on a key ring. Each Key Fob is specific to a user. When used in conjunction with the MGM G3 hardware unit you will have up-to-the-minute information on when, and by whom your sites are being accessed.
Data Communications
The Satellite Network Operations Centre receives the satellite data and forwards it over secure channels to MGM's facilities for processing. MGM's server interprets this data presenting it online via a client's specific secure login. If there is an alarm, clients are automatically notified via landline or cellular phone, SMS, or email. Activation and deactivation of Key Fobs, site assignments, and contact lists for alarms are all done in-house by your assigned system administrator.
24/7 Monitoring and Alarms
Data sent by the MGM G3 can be viewed 24/7 in real time online via secure client login. In addition, if there is any type of alarm (for example an unauthorized door opening) clients are notified via landline or cellular phone, SMS, or email. So no matter where you are, you will know the status of your facility.
Future Expandability
Mag Guard Monitoring has developed this innovative security system to be infinitely expandable in the future. With possibilities of such things as advanced access control and inventory control we will be working hard to utilize asmuch of the potential as required.
Product Information: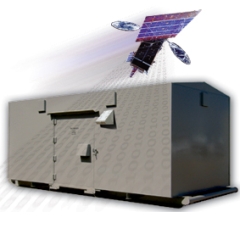 *Magazine Tracking - *Access Control - *Remote Site Monitoring
More Info
Search www.magguardmonitoring.com
Are you looking for more customized information on a product or service?