Walter S. Pratt & Sons Inc.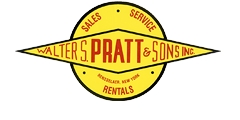 Walter S. Pratt & Sons Inc.
317 Columbia St.
Rensselaer, NY 12144
Phone:
View Phone Number
Fax:
View Fax Number
Website:
www.prattandsons.com
E-Mail:

Forward to a Friend
Company Description:
Walter S. Pratt & Sons Inc. is one of the top distributors in the United States for the Epiroc in surface drills and accessories. With over 35 surface track drills in their rental fleet, in hydraulic, robotic and air, they can generally supply any contractor needs. Contractors that want to own their own drill, Pratt & Sons would be glad to quote both new and used. They carry in their warehouse a large supply of drill steel, striking bars, carbide bits, drill oil and grease.
If you are looking for air, Pratt has in their large rental fleet 185, 250, 375, 425, 400/200PSI, 750, 915, 1170/350 PSI and 1600 cfm Doosan (formally Ingersoll Rand) air compressors.
Product Information: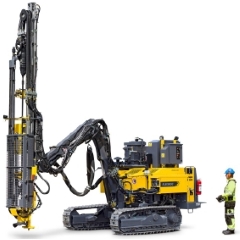 For drilling small holes, the Pratts have both rental and new Chicago Pneumatic sinker drills in models CP-9, CP-14, CP-22, CP-32 and CP69.
More Info
Products/Services:

Automated Drilling
Bits / Couplings / Strikers
Drifter Drills
Drill Pipe / Rod
Drill Steel
Drilling Attachments
Drilling Rigs
Fluids / Lubricants
Grinders / Accessories
Hydraulic Drills
Pneumatic Drills
Rock Breakers
Rock Drills
Rotary Drills
Track Drills
Air Compressors
Dust Control
Lights / Lighting Systems

Search www.prattandsons.com
Are you looking for more customized information on a product or service?