Smith Adjusting Inc.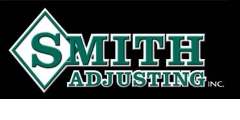 Smith Adjusting Inc.
2931 Hultz Road
Catlettsburg, KY 41129
Phone:
View Phone Number
Fax:
View Fax Number
Website:
www.smithadjusting.com
E-Mail:

Forward to a Friend
Company Description:
Smith Adjusting, Inc. was founded in 1997 by David A. Smith, as a multi-line, independent insurance adjusting firm. It has as its primary goal to provide prompt, professional services to the insurance and blasting industries.
Smith Adjusting's clients include underground and surface coal mine companies as well as quarries, road construction contractors, various self-insureds, and insurance companies. Feel free to contact us for a referral listing.
Smith Adjusting's geographic area includes most of West Virginia, parts of Ohio, Kentucky, and Virginia, occasionally Pennsylvania and Tennessee. They specialize in blasting claims and industrial claims, has experience in forensic geology and investigation of the effects of geologic hazards and natural occurrences on man-made structures and landforms/features, and has researched the effects of vibration on buildings, groundwater and man-made structures.
In thousands of cases, Smith Adjusting has inspected and documented conditions and defects in man-made structures and landforms, prior to and after vibration-producing operations. They have investigated hundreds of claims of damage to structures and landforms alleged to have resulted from vibration due to blasting, pile driving, compaction, equipment and/or machinery operations, and also from each movement and other naturally occurring environmental forces. Smith Adjusting has also conducted groundwater monitoring and investigations before, during and after vibration events.
Dave also has nearly 25 years of experience in legal testimony and has been involved in many cases resulting in a verdict for the defendant. His experience in construction, quarrying, and mining cases includes testimony on claimed damage to structures, water supplies, and other personal property, as well as the likelihood of the effects of environmental events on property.
Dave regularly attends courses and seminars offered by professional societies, state and federal agencies in physics, blasting, etc., as well as classes at University of Kentucky, Kentucky Mining Engineering, Blasting Conferences, West Virginia Coal Conferences.
Professional Registration & Education:
Business Administration – Finance & Marketing, Marshall University
Licensed Professional Adjuster – Kentucky #351663
Licensed Professional Adjuster – West Virginia #61815
Approved as a pre-blast inspector by WVDEP/Office of Explosives and Blasting
Three (3) Licensed Pre-Blasting Surveyors on Staff
Professional Memberships:
Member, International Society of Explosives Engineers
Kentucky & Louisville Claims Association Member
A.M. Best's – Attorneys, Adjusters and Expert Service Providers
Bluegrass Claims Association
Friends of Coal
International Society of Explosives Engineers
Kentucky Association of Highway Contractors
Kentucky Crushed Stone Association
Kentucky Claims Association
Louisville Claims Association
National Association of Independent Adjusters
West Virginia Coal Association
Education Background
Marshall University – Bachelors Degree in Business Administration and a Licensed General Claims Adjuster/AIC, Member Bluegrass claims association and International Society of Explosive Engineers.
Products/Services:

Pre / Post Blast Surveying
Pre-Construction Videos
Blasting Claims Investigations
Consulting - Blast / Explosive
Consulting - Risk Management
Consulting - Seismic / Blast Vibration

Search www.smithadjusting.com
Are you looking for more customized information on a product or service?