Four Star Blasting Mats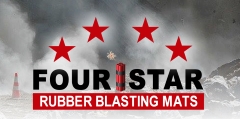 Four Star Blasting Mats
361 Horsefly Hollow Road
Lebanon Junction, KY 40150
Phone:
View Phone Number
Fax:
View Fax Number
Toll-Free:
View Toll-Free Number
Website:
www.blastingmats.com

Forward to a Friend
Company Description:
Four Star has been supplying contractors, explosives companies, the military and others within the blasting community with blasting mats since 1993.
Four Star takes pride in its proven track record for quality and customer care, and that shows in our customer's loyalty to us and our products. We build long-term relationships by listening to our customers and giving them exactly what they need, when they need it. Rubber-blasting mats are the only products we produce enabling us to meet our customers expectations in quality and unsurpassed service. We are strategically located for shipping to meet on-demand deadlines. Our mats can be shipped anywhere in the continental United States economically.
Product Information: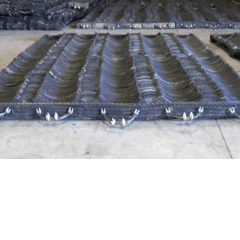 Our superior level of customer care has made us the preferred supplier of blasting mats. You can reduce your liability exposure and be secure in knowing that we have you covered.
More Info
Products/Services:

Blasting Mats
Blasting Mats

Search www.blastingmats.com