Best Blasting Mats Inc.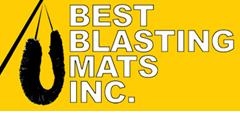 Best Blasting Mats Inc.
616 Pearson Drive
Sudbury, ON P3G 1J3
Phone:
View Phone Number
Fax:
View Fax Number
Website:
www.bestblastingmats.com
E-Mail:

Forward to a Friend
Company Description:
Best Blasting Mats Inc. established in 1960 (formerly L.O.B. blasting) was founded with the idea that landfills and tires should not be partners in tomorrow's economy. We produce two styles of heavy duty blasting mats –Traditional woven – made from car/light truck tires and – our extreme duty - Ultramat – tread style mats made from transport tire treads.
Our production plant is located in Sturgeon Falls, Ontario, CANADA on the Trans Canada Highway which gives us excellent access to ship mats across Canada and the United States.
Product Information: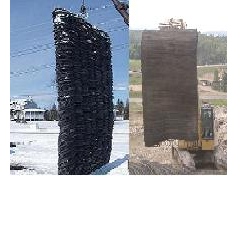 **TRADITIONAL WOVEN STYLE BLASTING MAT** - weight 35+ lbs per sq. ft. – heavy duty blasting applications - residental, commercial, trench blasting – excellent uneven ground coverage. **ULTRAMAT** – tread style blasting mat – weight 50+ lbs per sq. ft. – extreme duty blasting applications – highway, pipe line, mining, quarry , large blasting operations – outlasts all other mats.
More Info
Products/Services:

Blasting Accessories
Blasting Mats
Blasting Mats

Search www.bestblastingmats.com
Are you looking for more customized information on a product or service?