AMP-TECH WELDING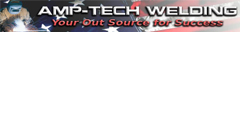 AMP-TECH WELDING
910 County Road 40
Nova, OH 44859
Phone:
View Phone Number
Fax:
View Fax Number
Website:
www.amptechwelding.com
E-Mail:

Forward to a Friend
Company Description:
Mission Statement
Out mission is to serve our customers with integrity in both service and product. We strive to create and execute a complete, perfected, and customized design solution with expert engineering for any unit, based on your company's specifications.
Our Story
Amp-Tech, Inc. has been in the welding business for 20 years and specializes in custom fabrication and explosives transportation. Dana, the owner, has been in the field since 1980 and other members of our team have been in the business for more than 20 years and more than 100 years in the field of custom fabrication.

Amp-Tech's services range from MIG, TIG and Stick welding to custom explosives design and other custom fabrication. Our machines and equipment include specialty bending and punching tools, portable welding machines, a computerized plasma cutting machine, and Autocad machine and capabilities.

We recently moved to bigger and better facility to better serve the needs of our customers. We more than doubled our previous storage capacity, expanded our production areas, and now have 5 loading bays.

Our team of highly skilled employees are value minded and service is what we do best. We don't look good if you don't look good.
Product Information: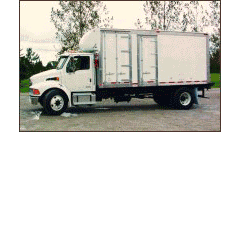 These are photographs of some of our Explosives Transport products. If you have any questions, please contact us.
More Info
Products/Services:

Day Boxes
Magazines
Trucks
Hazardous Materials Transportation
Shipping / Hauling

Search www.amptechwelding.com
Are you looking for more customized information on a product or service?