J.H. Fletcher & Co.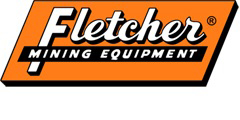 J.H. Fletcher & Co.
P.O. Box 2187
Huntington, WV 25722
Phone:
View Phone Number
Fax:
View Fax Number
Website:
www.jhfletcher.com
E-Mail:

Forward to a Friend
Company Description:
Fletcher's world renowned roof bolters are accompanied by an entire custom-built product line, including: scalers, powder loaders, and drill jumbos.
Fletcher works directly with customers to solve their problems, creating custom equipment, specific to the application and job. Today, Fletcher is the world's leading manufacturer of custom-built roof bolting machines.
Fletcher maintains a heavy focus on manufacturing equipment for underground mining that increases safety and production through engineering innovation, quality control, experienced service and ownership stability.
Products/Services:

Drifter Drills
Hydraulic Drills
Rock Breakers
Rock Drills
ANFO Loaders / Hoses

Search www.jhfletcher.com
Are you looking for more customized information on a product or service?