M & M Certified Welding Company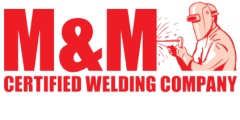 M & M Certified Welding Company
556 East Highland Road
Macedonia, OH 44056
Phone:
View Phone Number
Fax:
View Fax Number
Website:
www.mmcertifiedwelding.com
E-Mail:

Forward to a Friend
Company Description:
M & M Certified Welding has served Northeast Ohio and the surrounding areas for over 25 years. We are conveniently located in Macedonia, Ohio between Cleveland and Akron. M & M specializes in full custom welding and fabricating services, from product design to completion or repair. We provide portable welding services for both residential and commercial customers. Walk-ins are always welcome anytime during business hours. Our jobs range anywhere from small metal decorative piece repair to custom industrial mezzanine fabrication. We also sell a full line of industrial supplies including welding helmets, torches, plasma parts, welder parts and welding apparel. We now also fill propane on site. Full length or custom cut steel, stainless steel and aluminum pieces are also available to order.
Product Information: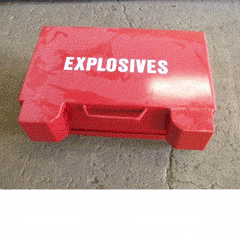 Since 2003 M & M has become one of the fewest companies in North America to manufacture magazine transportation and storage units for the explosive industry. Our units meet ATF, DOT, IME and Fire Marshal specifications. These units are engineered and built to your specifications for the safe storage of weapons, ammunition, explosives, pyrotechnics, detonators, caps, fuses and more.
More Info
Products/Services:

Armory
Day Boxes
Magazines
Silos
Trailers
Trucks
Protective Gear / Personal Safety

Search www.mmcertifiedwelding.com
Are you looking for more customized information on a product or service?