NOMIS Seismographs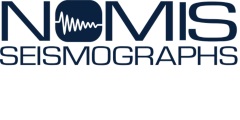 NOMIS Seismographs
4766 Grantswood Rd
Suite 100
Irondale, AL 35210-3631
Phone:
View Phone Number
Fax:
View Fax Number
Website:
www.nomis.com

Forward to a Friend
Company Description:
Nomis Seismographs has been recognized worldwide as a leading manufacturer of state-of-the-art seismic monitoring equipment for the construction, mining, quarrying and demolition industries for over 30 years.
Our equipment allows you to monitor ground vibrations and air over-pressure with ease and accuracy. They can be used for most vibration and sound monitoring activities. This includes blasting operations, pile driving operations, construction equipment activity, environmental activity, ambient levels, and any other operation where a permanent record is needed. Our current line of seismographs meets or exceeds ISEE standards.
Our global network of authorized distributors is located throughout Europe, Asia, and the Far East or you can order directly from our manufacturing facility.
Product Description:
The Mini-SuperGraph II utilizes features such as combo mode, USB connectivity, higher sample rates, remote communication, and expanded storage capability. This seismograph is very user friendly and come with all accessories for recording blasting, pile driving, heavy equipment vibrations, traffic or other vibrations you may want to record. Learn more at https://nomis.com/seismographs
Product Information: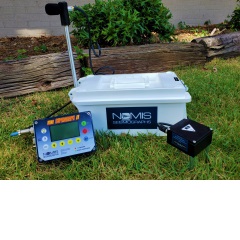 Products/Services:

Blast / Vibration Monitoring
Measuring Equipment
Seismographs
Computer Software / Hardware
Vibration / Seismology Services