Safety Consulting Engineers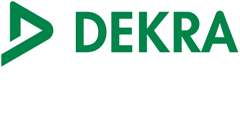 Safety Consulting Engineers
1350 Remington Road
Suite G
Schaumburg, IL 60173
Phone:
View Phone Number
Fax:
View Fax Number
Website:
www.dekra.us/process-safety
E-Mail:

Forward to a Friend
Company Description:
Explosives Testing & Classification
The breadth and depth of our expertise in process safety make us globally recognized specialists and trusted advisors in the field. We help our clients understand and evaluate their risks and work together to develop pragmatic solutions. Our value-adding, practical approach integrates specialist process safety management, engineering and testing. We seek to educate and grow client competence to provide sustainable performance improvement. Partnering with our clients we combine technical expertise with a passion for protecting people and assets and reducing harm. As part of DEKRA, the world's leading expert organization, we are the global partner for a safer world.
Safety Consulting Engineers, Inc., a DEKRA Company specializes in the safe handling, storage, transportation and testing of hazardous, energetic and propellant, explosives & pyrotechnic (PEP) materials and interpretation of DOD, DOT, OSHA, and EPA regulations. We are an approved test agency authorized by DOT to test explosives and recommend the proper shipping classification, description, and compatibility group for these materials. SCE services include:
UN Testing
DOT Testing and Recommendation
UN Classification
Process Safety Management – PSM
Incident Investigation
Hazards Analysis
Safety Services such as: Audits, Safety Systems, Safety Culture
Training
Facility Siting for Explosives
Consulting
Search www.dekra.us/process-safety
Are you looking for more customized information on a product or service?