Yazoo Mills, Inc.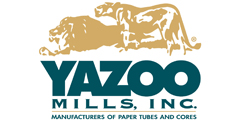 Yazoo Mills, Inc.
305 Commerce Street
P O Box 369
New Oxford, PA 17350
Phone:
View Phone Number
Fax:
View Fax Number
Website:
https://www.yazoomills.com/blasting-tube/
E-Mail:

Forward to a Friend
Company Description:
Yazoo's blast hole casings are custom made to fit any size blasting hole. We have 350 tooling options available to produce blast hole casings to meet the requirements of all blasting crews. Our casings are made from 100% recycled paper board, are biodegradable, and environmentally friendly. They are designed to fragment after blasting to ensure not to jam conveyors and drags. Yazoo's blast hole casings are also cost effective at a fraction of the cost of alternative materials.
Yazoo's Water Guard blast hole casings are made from specialized paperboard and adhesives to produce a product that is highly water resistant. We have tested the Water Guard casings in very adverse environments, including submersion and soaking rains for several days. The water resistant blast hole casings did not delaminate or come unraveled during these testing periods. Numerous customers have reported that the Water Guard casings are a significant improvement over previously used products.
Products/Services:

Blasting Accessories
Borehole Liner
Initiators / Shock Tube
Tubing / Cord
Packaging

Search https://www.yazoomills.com/blasting-tube/
Are you looking for more customized information on a product or service?