MuniRem Environmental LLC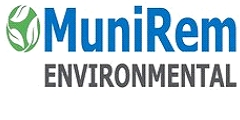 MuniRem Environmental LLC
3675 Crestwood Parkway
Suite 230
Duluth, GA 30096
Phone:
View Phone Number
Website:
www.munirem.com

Forward to a Friend
Company Description:
MuniRem Envirionmental, LLC, pioneered the development of MuniRem®, the first successfully demonstrated technology that achieves instant neutralization of bulk explosives, bomb fillers, chemical warfare material (CWM) at ambient temperature using reduction chemistry. MuniRem® generates free radicals that react very rapidly to completely degrade oxidized organic compounds, such as explosives, propellants and chlorinated solvents. The rapid reactions shorten cleanup time and reduce remediation costs.
MuniRem® is a patented award winning technology including, 2010 Better World Technology by the Association of University Technology Managers (AUTM), and number 6 among the 25 state of Georgia breakthrough technologies in 2015. It can be used ex-situ or in-situ, eliminating the need for "dig and haul" of contaminated soils. Unlike other munitions remediation products on the market, it is unique in its ability to precipitate metals as the insoluble metal sulfides.
MuniRem® formulations and applications are tailored to each site to ensure optimum performance and desired results:
It can be applied as a solid or aqueous solution to achieve optimal and desirable results.
Contaminated soils treatment involves mixing MuniRem® into the soils and adding water to achieve in-situ or ex-situ remediation.
Groundwater remediation involves injection of the MuniRem® solution into the site groundwater to instantly degrade the dissolved contaminants and create permeable reactive aquifer solids for long-term treatment of the plume.
Decontamination applications involve spraying the MuniRem® solution on building walls, large equipment and scrap metals (including bombs shells, bomb components, projectiles); and soaking small sized equipment in MuniRem® baths.
Applications
MuniRem has been applied to a wide variety of explosives remediation and chemical neutralization applications including:
Instant neutralization of bulk explosives
Routine cleaning of explosives manufacturing, handling and repurposed facilities
Decontamination of explosives contaminated buildings, pipes and equipment.
Decontamination of explosive hazardous waste for disposal as non-hazardous waste
Treatment of pink water, explosive contaminated sludge and spent activated carbon
Decontamination of demilitarization/militarization equipment
Clean-up of explosive spills
Concurrent in-situ degradation of munitions constituents in soil and groundwater.
Precipitation of metals as the insoluble metal sulfides
Product Information: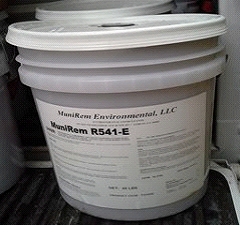 MuniRem® formulations in powder form are shipped via air, land and sea in United States Department of Transportation approved packaging to project sites worldwide.
More Info
Products/Services:

Environmental Services
Explosives Disposal
Industrial Blasting / Explosive Cleaning
Risk Management