Legra Engineering Inc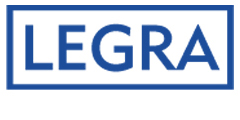 Legra Engineering Inc
75 Progress Ct.
Moscow Mills, MO 63362
Phone:
View Phone Number
Fax:
View Fax Number
Website:
www.legra.com.au
E-Mail:

Forward to a Friend
Company Description:
Legra Engineering Pty Ltd was established in 1984 after the successful development of a Blasthole Dewatering Pump Unit for the Coal Fields in Central Queensland. Legra Engineering began exporting to the USA in September 1989 and to Chile the following year. After assessing the American market, further models were introduced to best service these requirements.

Market demand saw the development of the Highwall Pump Format. The Highwall Pump Units offer performance up to 100 L/s at 200m head, and are unique in that the power pack and hose reel remains on the pit highwall, with the hydraulically driven wet end and hose lowered into the pit. This pump type offers greater mobility over conventional pumps, giving savings in both set-up time and manning requirements in operation.

As markets developed, Legra expanded, and moved into its new modern workshop at 9 Fursden Street Glenella, Mackay - Central Queensland. This facility has several key departments, including a Machine Shop, Fabrication Plant, Assembly Section, Hydraulics Shop, and Test Facilities. Fully computerized drawing facilities enable the Design and Production Personnel to maintain a consistent build, and implement improvements quickly.

In 1995 Legra opened a branch in St. Louis Missouri, to supply and service the needs of the Americas. This branch has dispatched pumps to Russia, Europe, and throughout North and South America.

Legra Engineering employs a youthful and enthusiastic work force with personnel dedicated to the research and development of pump equipment, and the continuing upgrading of existing models.

Legra Mining Services (LMS) was established in 1999 to offer a flexible workforce to the mining industry, and is a key supplier of Labour Hire to the CQ mines, supplying operators, tradesmen, and technical personnel to the mining industry.

Though the core business is pumping related, Legra also carry out jobbing work and construction of miscellaneous equipment for a variety of uses.
Products/Services:

Dewatering Pumps / Equipment

Are you looking for more customized information on a product or service?