NPK Mining Equipment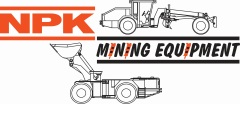 NPK Mining Equipment
7590 Independence Drive
Walton Hills, OH 44146
Phone:
View Phone Number
Fax:
View Fax Number
Website:
www.npkmining.com

Forward to a Friend
Company Description:
For over 30 years NPK Construction Equipment has designed, manufactured, assembled, and distributed hydraulic excavator attachments and pedestal boom systems of all sizes across the western hemisphere. Now, after partnering with German manufacturer Hermann Paus Maschinenfabrik, NPK Mining Equipment also supplies North America with underground mine-duty vehicles. Paus is well-known across Europe and South America for wide variety of purpose-built mining vehicles, varying in size and function to suit any task. Paus mining vehicles are renowned for durability and long lives. All vehicles are vastly customizable making them a perfect fit for applications across the board.
"NPK" and "PAUS" are symbols for quality products worldwide, maximizing operational safety and minimizing maintenance downtime. NPK's serious commitment to responsive product support generates the highest level of customer satisfaction. NPK continues to hold to their high standards of quality products and exceptional support and service as they continue to propel into the mining sector.
Mining Vehicles: Utility Vehicles, Rescue Vehicles, Personnel Transporters, Haul Trucks, LHD Loaders, Scalers, Graders, Explosives Chargers, Roadheaders, many others!
Product Information: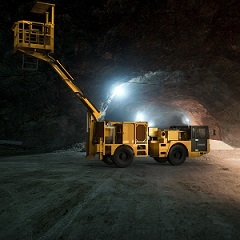 Additional Products: Pedestal Boom Systems, Hydraulic Hammers, Concrete Crushers, Plate Compactors, and more!
More Info
Products/Services:

Trailers
Trucks
Vehicles / Vehicle Service
ANFO Loaders / Hoses
Bulk Trucks