Vins Plastics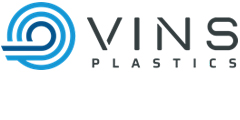 Vins Plastics
12 Industrial Court
PO Box #1030
Bradford, ON L3Z2B4
Phone:
View Phone Number
Fax:
View Fax Number
Website:
www.vinsplastics.ca
E-Mail:

Forward to a Friend
Company Description:
Vins Plastics is an international leader in the production of flexible packaging. We passionately create and bring to market new packaging designed to advance our customer's brands and value across the globe.
Product Information:
Printed/ Plain Valeron & PMP Chub Web
More Info
Products/Services:

Chub Packaging Equipment
Cases / Powder Bags
Packaging

Search www.vinsplastics.ca
Are you looking for more customized information on a product or service?