Robit, Inc.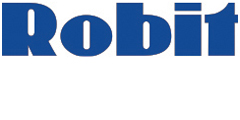 Robit, Inc.
1522 Baker Rd.
Sherman, TX 75090
Phone:
View Phone Number
Website:
www.robitgroup.com
E-Mail:

Forward to a Friend
Company Description:
The Competitive Offering in Drilling Consumables
Robit Plc is a strongly internationalized growth company selling and servicing drilling consumables. The company's products are favored by global customers for applications in mining, surface drilling and foundation, underground construction, and well drilling. Drilling consumables is Robit's one and only business.
The company's offering is divided into three product and service ranges: Top Hammer, Down the Hole, and Geotechnical. The products are known for their high quality, excellent drilling results, and performance achieved by the latest technology.
Robit has its own sales and service points in eight countries, as well as an active dealership network, through which it sells to more than 100 countries. The manufacturing units are located in Finland, South Korea, Australia and UK.
Top Hammer Business
Robit Top Hammer business line covers all applications in construction, quarrying and mining, as well as blasting and forepoling, in rock formations. Underground mining is one of the most important customer segments for Robit bits, and drilling applications such as drifting and bolt hole drilling are well catered for. Robit's quality and consequent high product value has been approved worldwide by major mining and quarrying customers. The product selection includes drifting and tunneling bits, reaming equipment, bench and production drilling bits, rods, shanks, couplings, and auxiliary tools, such as button bit adapters.
Down the Hole Business
The Down the Hole business line covers all operations related to the down the hole drilling method. The main product categories consist of DTH hammers, DTH bits and DTH tubes. The selection is competitive and encompasses top quality products for all your drill and blast applications.
Geotechnical Business
Robit's Geotechnical business line focuses on geotechnical applications, particularly anchoring, micropiling and underpinning, piling, and well drilling. Geotechnical applications are most often related to drilling done before or as a part of a construction process. Our product selection contains a wide variety of specialized DTH hammers, drill bits and ring bits, as well as advanced casing systems for all your needs.
We offer You:
- The highest quality in drilling consumables – Our focus is 100% on drilling consumables.
- Excellent drilling performance and value for operators – We have references worldwide.
- We emphasize precise deliveries from 4 factories – Additionally, Robit has comprehensive storages on every continent.
Product Highlights
New Robit Superior Rbit™ Button Bit Series – Functional Design for Professionals
Our customers already know the great quality of our Top Hammer Button Bits. However, we took up the challenge of making our bits even better. All our button bits have been manufactured with recyclable 100% steel. Consistent top quality is guaranteed by fully automated production lines. Rbit are finalized with water-based paint. As a result, we have created the Rbit.
With the Rbit, our commitment is to help our customers to reduce the total drilling costs by achieving faster rate of penetration and the lowest cost-per-meter. The Rbit features:
- An optimized button layout configuration of the Flat Face, to ensure maximized rock contact and energy transmission.
- A new transition face was developed in both Flat Face and Drop Center to improve the transfer of percussion energy into the rock.
- Enhanced flushing design, now available in our Flat Face and Drop Center models, delivering even faster rate of penetration.
- Redesigned wider retrac grooves allow more space, delivering a better flow for the cuttings.
- Heavy Duty models are now available in both Flat Face and Drop Center.
All of our new high-quality Rbit drill bits have been designed with state-of-the-art Computer Fluid Dynamics (CFD) simulation. Moreover, field tests globally have demonstrated clear evidence of a superior drilling performance, which our technical simulation had already guaranteed (refer chart on the right). Our partner drillers were happy with the excellent performance and noted better flushing and longer grinding intervals with the new Rbit drill bits. Robit products are developed in the challenging rock conditions of Scandinavia and have a proven record globally. With Robit's new Rbit, we have found yet another way to deliver excellence to our customers worldwide.
Couplings, Rods, and Shanks
Robit couplings are produced for optimum energy transfer on various drilling diameter.
- Coupling Sleeve, Coupling Adapter, Bit Adapter
- Available with semi-bridge or full-bridge
The drill rods, produced from the carefully selected hollow drill steels, provide the advantages of the maximum strength with long thread life.
- Hexagonal Drifter Rods, Single & Tandem Thread Rods, Male-Female Rods
- Available with most types of threads
With specially developed alloys, shanks are with optimum hardenability and balance of core and case properties to offer extended wear and fatigue life.
- Compatible with most types of drills in the market
More info about Robit's products and digital catalogues at company's website: www.robitgroup.com
Search www.robitgroup.com
Are you looking for more customized information on a product or service?