Mitsubishi Materials USA Corp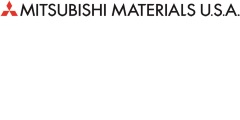 Mitsubishi Materials USA Corp
105 Corporate Center Drive
Suite A
Mooresville, NC 28117
Phone:
View Phone Number
E-Mail:

Forward to a Friend
Company Description:
MITSUBISHI ROCK TOOLS origin is in our mining business which began over 140 years ago. MITSUBISHI ROCK TOOLS is set apart from the others with in-house produced carbide buttons using a technology that has been cultivated for many years.
Our button bits, drill steel, shank adapters and couplings offer our customers the best possible drilling economy whether it be on the surface or in underground mining.
"Advanced Manufacturing Methods for Consistently Higher Quality"
Product Information: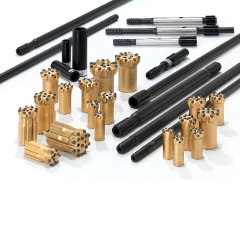 Mitsubishi Rock Tools offers a full line of top hammer drilling accessories including button bits manufactured with in house made tungsten carbide buttons, drill steel manufactured from top quality Japanese steel, a wide range of shank adapters for most hammers, and couplings for all thread types.
More Info
Are you looking for more customized information on a product or service?